BVTC to Upgrade Waterville - Faster Internet Speeds Available
July 27, 2016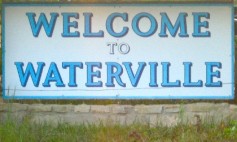 Home, Kan. — July 12, 2016 – Blue Valley Tele-Communications announced its plans to upgrade the current Data Over Cable Service Interface Specification (DOCSIS-2) plant servicing Waterville to a DOCSIS-3. The new system will allow for faster upload and download speeds and more reliability.
"We are seeing the demand for additional bandwidth across our service area. From smart TV's, to tablets and smartphones, more homes are increasing their broadband usage than ever before," said John Smith, director of operations. "This model allows us to not only offer faster speeds, but better prepares us for future technological needs and demands," said Smith. 
BVTC will keep the public informed of the progress as well as the service enhancements it will offer.
---