Wright Named Interim CEO of BVTC
January 30, 2018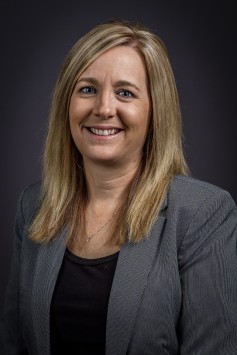 Home, Kan., January 22, 2018 --- Blue Valley Tele-Communications' Board of Directors has appointed Candace Wright, current chief financial officer, as the company's interim chief executive officer/general manager.
"The board and I are delighted to have Candace leading the team," said Terry Force, board president. "She has played an instrumental role in BVTC's past growth and success, and with her leadership, we are confident that trend will continue."
Wright, who holds a bachelor's degree in business and accounting from Emporia State University (ESU) and a master of accountancy from Kansas State University (KSU), is a Certified Public Accountant with over 25 years of experience in the accounting industry; including both public and private. She joined BVTC in 2007 as the controller.  
"With all the legislative changes, this is a pivotal time for BVTC, and I am honored to be taking on the interim CEO role," said Wright. BVTC serves 17 communities throughout Marshall, Nemaha, Washington, and Pottawatomie counites. In 2015 it purchased Networks Plus (NWP) and grew its IT service offerings to businesses throughout Kansas. "We have always prided ourselves on being a leader in the industry. We were one of the first in the country to deploy fiber-to-the-home, and now we're delivering that same innovative attitude to the business world." She added, "As a company, we have always strived to deliver high quality services with outstanding customer service. I look forward to helping us move into an even more customer-focused company."
Wright's appointment follows the 2017 resignation of the company's former CEO, Brian Thomason.
"The board has worked closely with Candace over the past 11 years, and I know she will be a great leader for [BVTC]," said Force. "Her contributions and dedication to the company, our employees, and customers have been immeasurable." Force added, "We will eventually conduct a nation-wide search for a permanent CEO, but for the time being, we have the utmost confidence in Candace and her team. We couldn't ask for a better group of employees. Each of them is committed to our customers and communities. We have something pretty special here."
Force concluded, "I want to thank Brian [Thomason] for his contributions to BVTC during his tenure with the company. On behalf of the board, we wish him all the best."
---