BVT Celebrates with MCAC and Blue Rapids Playground Committee on Foundation for Rural Service Grant Awards
November 14, 2022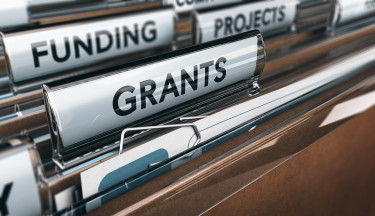 Awards
Home, Kan., November 10, 2022 – The Foundation for Rural Service (FRS), the philanthropic arm of NTCA–The Rural Broadband Association, today announced the recipients of 31 grants totaling over $142,000 to support projects in communities served by NTCA members.
Blue Valley Technologies (BVT) is pleased to announce that Marshall County Arts Cooperative (MCAC) and the Blue Rapids Playground Committee were both named as grant recipients. Both organizations received $5,000 to assist with their projects.
MCAC plans to use the money to provide arts education to students in Marshall County through a weeklong, interactive summer camp to enrich the lives of elementary-aged students through the Choose Arts program.
The Blue Rapids Playground Committee will create a park playground that is safe and inclusive to all visitors while creating an environment to encourage families to visit.
As a partnering cooperative, BVT contributed 10 percent of the grant to each of the awardees. The grants open in early spring and close late summer each year. If community-based organizations are interested in submitting an application, they are encouraged to contact Jada Ackerman at jackerman@bluevalleyinc.net or by calling 877-876-1228.
"The community grant program is particularly exciting because FRS multiplies the support NTCA members are already providing in their communities resulting in a larger impact for local schools and nonprofit organizations," said Pam Becker, Executive Director of FRS.
For a complete list of awardees, visit https://www.ntca.org/programs/grant-program/community-grant.
---