Have a Cyber-Safe Christmas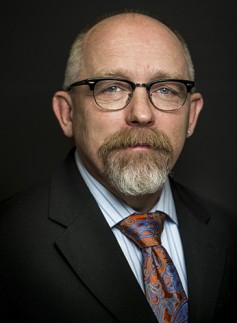 The hustle and bustle of the holiday season is upon us. Rarely, does a day go by where my inbox is not crowded with electronic advertising for 'pre-Black Friday' or 'Cyber-<insert day of the week> ' sales of one sort or another with a virtual (much pun intended…) plethora of online specials. However, the convenience of online shopping means one thing: Tis the season to exercise good security - or you may be saying "Ho-Ho-Holy smokes! What just happened?" 
I've seen studies reporting consumers plan to spend, on average, $684 this holiday season; a number that has grown by nearly $65 over last year. Not a surprise, retail sales project to grow over 3% from last year, as online sales will equal almost $400 billion!
While this is great for the economy, buyers need to be alert. Scammers are out in full force during the busiest shopping season of the year and know how to manipulate consumers looking for a good deal. Buyers beware!!
Blue Valley would like to introduce a great gift idea for the holidays: BluePro. BluePro is a security suite for your computer, tablets, and smartphones, even a 24x7 helpdesk to keep your devices in top working order so you can take advantage of all of the great online deals. 
Here are basic security tips to make your season bright:
Make certain your computers, smartphones, or mobile devices, including all the applications that run on them, are current with patches and fixes.
Use a reliable anti-malware platform, especially one that can work on all of your devices, such as BluePro.
Use pre-paid credit cards or services like PayPal to make online purchases, especially if the site is not one you use frequently.
Carefully review your credit card and bank statements for unusal activity. If you notice anything out of the ordinary, report it to the credit card company or bank as soon as possible.
Make sure your online transactions are secure. Secure sites will use HTTPS, a secure version of the normal web protocol. Your browser will indicate that a website is secure by displaying a closed lock.
Carefully review any email you receive. Although it may look legitimate, do not open attachments that you are not expecting to receive. Also, hover your mouse pointer over any link to find out where that link actually leads.
Keep your online accounts as separate as is practical. Use different usernames when possible and separate strong passwords for each account.
Strong passwords have:
8-14 characters
Use uppercase and lowercase letters, numerals, and special characters
Do not contain any part of your username, real name, or information that is easy for others to discover or guess. Never use a portion of your Social Security or account numbers or similar information.
Phrases make great passwords. For example, the phrase, "I like to walk my dog in the morning" can become something like: !lik2WalkmiD0g_AM
Security is the gift that keeps on giving. Increased peace of mind, with none of the mess of trying to reclaim your identity or clean up your credit rating. Security protection services, such as BluePro, can arm your loved ones with a defense against cyber criminals – even the most at-risk, including teens and seniors. Click here to learn how!
---